The King Air is a turbo prop that offers limited head space, but enough room for a comfortable flight.  The aircraft has 8 seats set up in "Club" formation. There is also a bonus 9th seat in the back of the aircraft.  There is a small, semi-private washroom on the aircraft. It also has plenty of cargo space for all your needs.  Cruising speed is about 300 mph and generally flies at around 30,000 ft.  There are lots of updated features in the newer models.  These would include larger entertainment systems, updated cabin interiors, soundproofing and updated avionics. 
Range is about 1000 – 1100 nautical miles.  This works out to approximately 2000 km.  Saskatoon to Las Vegas is about the max distance.  Headwinds, tailwinds, cargo and number of passengers can all affect the range of the King Air 350.
Fixed Costs - $525,000 - $650,000
The costs that occur whether you fly the aircraft or not.  Fixed costs include hanger, pilots, training.  Click here for a more complete list. 
Variable / Hourly Costs - $1,000 - $2,200/hr
The costs that occur when you fly the aircraft. Variable costs can include fuel, maintenance and landing fees. Click here for a more complete list.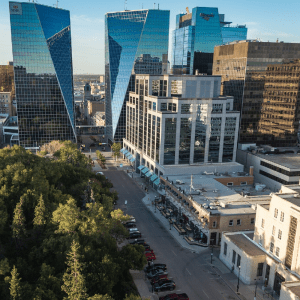 Saskatoon - Regina (Return)
$2,000 – $2,350 Trip Cost

Just over 30 minutes each way
Example: Saskatoon - Calgary (Return)
$4,750 – $5,500 Trip Cost

Approximately an hour and 15 minutes each way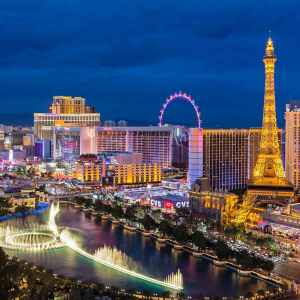 Example: Saskatoon - Las Vegas (Return)
16,000 – $17,000

Around 3 hours and 45 minutes of travel time each way

Weekend Trip
What happens in Vegas, stays in Vegas
We Believe Knowledge Makes A Better Decision.